The ponytail is one of the basic styles people can do on a daily basis. With a few elegant touches, the ponytail can also be incorporated into the wedding hair design.
In my professional field, as a photo & wedding hairstylist, I am constantly looking for what can be done to elevate this style.
Everyone has a different shaped head, face structure, and features, but we all want that perfect look with a full pony and whimsical strands nicely framing our face.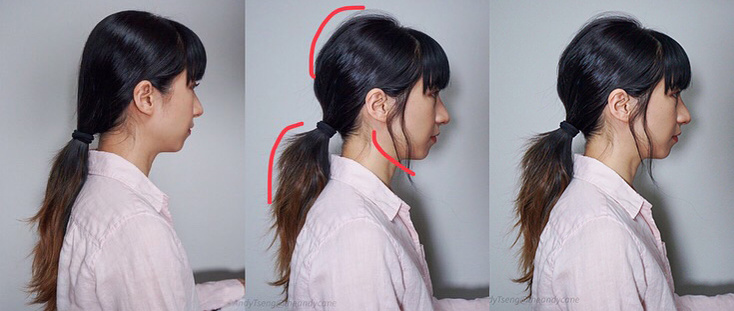 In this side by side picture you will see a good example of just how dramatic of an improvement can be made with the appropriate styling.
I've used Oribe Swept Up Volume Powder at the crown area. I chose this specific product because the bottles design makes the product easy to apply without the mess and evenly distributed. I then lightly teased the hair. Teasing, combined with product application, creates the desired volume and hold. This allows your style o stay perfectly in place throughout the day or throughout your special event, such as wedding.
When choosing ponytail placement start slightly higher than the back of the jaw line. For a more youthful look you can opt for higher positioning. With the hair pulled back in hand, pull strands from the sides to frame the face. The ideal length of strands will be resting near the collar bone.
Finally, draw the hair into the ponytail band with the head tilted up to avoid hair bunching at the base.
Now you've created the perfect ponytail hairstyle for any day to day occasion, photoshoot, or wedding event.