By Anny Chow
Korean-styled bridal makeup is one of the most requested wedding makeup looks by our Asian brides. The look is fresh, natural-looking and forever-timeless. When choosing a makeup artist for your wedding day, it is not only important to work with a professional who is experienced in working with different Asian features, but also knowledgeable in a varieties of Asian makeup styles and Asian cultures.
Here are some of the key differences between Korean Makeup and American Makeup:

1. Skin
Korean makeup heavily focuses on skin. We want to create skin that looks bright and dewy. Skin prep before makeup application is an essential step to ensure the base makeup goes on smoothly. Skincare products that are selected for skin prep primarily focuses on hydration. Choosing the right hydrating toner, hydrating serum and moisturizer to create a well-hydrated skin to prepare for foundation is the key in achieving the dewy complexion.
2. Eye Makeup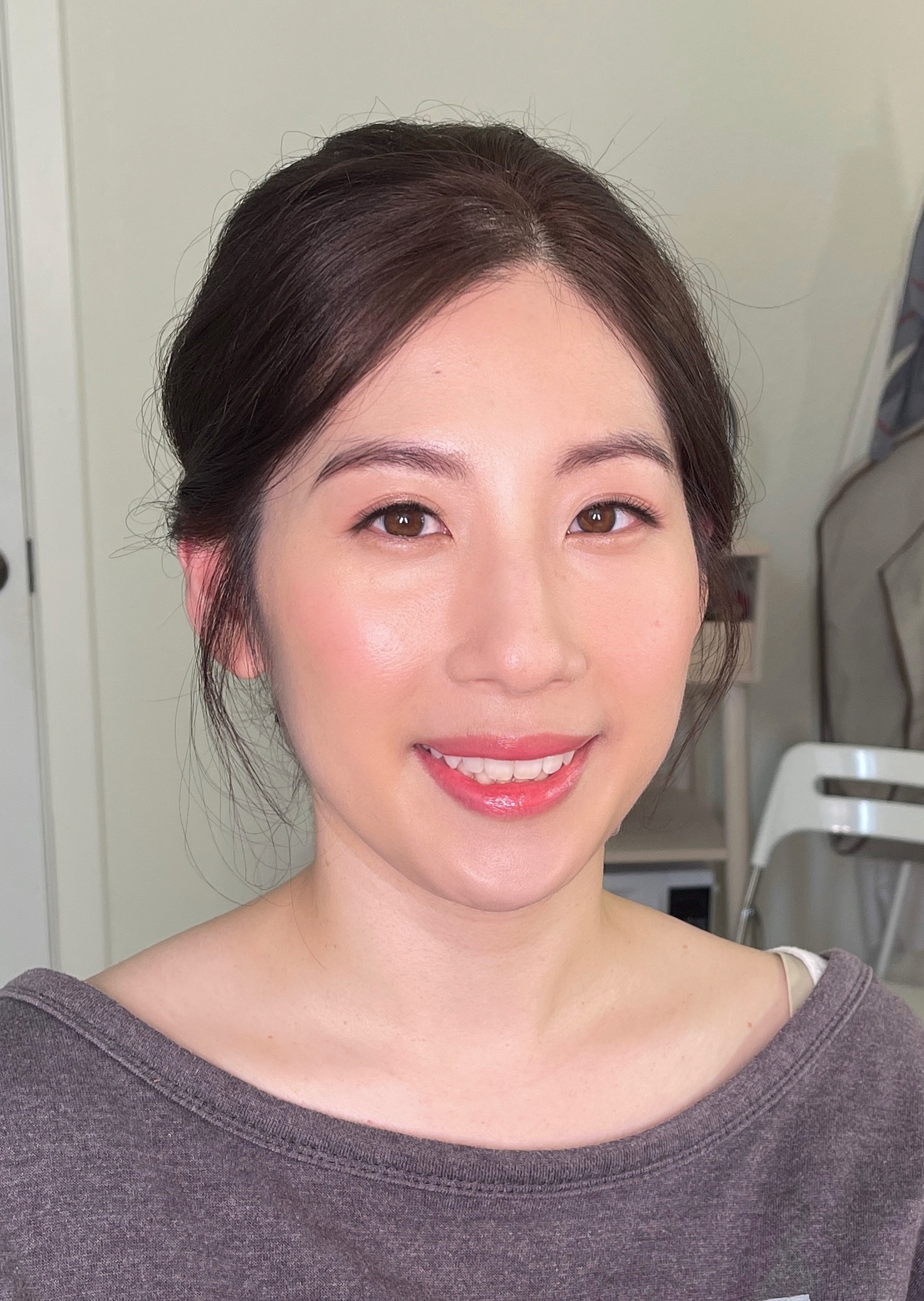 When talking about Korean styled eye makeup, one idea we have to mention is "aegyo sal". Do not confused aegyo sal with eyebags. It is the muscle under the eyes that pops out when you are smiling. Aegyo Sal is considered to make the eyes more attractive and give a more youthful appearance overall. We can create the aegyo sal by applying a highlighter shade directly underneath the eyes and then apply a slightly darker shadow to accentuate the shapes. When choosing the darker shadow to create the aegyo sal, make sure you choose a shade that has a matte finish.
When it comes to eyeliner, instead of creating a sultry cat eyeliner to create an eye-lifting effect, which is a very popular look in the Western world, puppy dog eye looks is what we usually see in Korean styled eye makeup. To create the puppy dog eye look, we bring the eyeliner slightly downward. The placement of the eyeliner is essential to prevent the eyes like droopy or sagging. The eyeliner angle of the puppy dog eye look is just a little lower angle than the cat-eye look. And we want to slightly elongate the eyeliner to create a bigger eye look.
3. Brows
A straighter brow shape is what we commonly see in Korean makeup look. Most Korean women prefer a straighter brow shaper because they think it makes them look more youthful. They think eyebrows with a high arch look too strong and too fierce. When sculpting the shape of the eyebrows, choose a brow pencil that has a super fine tip and select a shade that is a few shades lighter than your hair to create a softer-looking effect.
5. Blush
When selecting blush color for Korean styled makeup, we need to talk about "fruit juice makeup". According to Korean makeup artist, Cat Koh, the idea of "fruit juice makeup" is about "getting enough colour on your cheeks as if there were a ripe fruit ready to eat and bursting with juice."

The tips for achieving this fruit-juice bush look is to choose shades that are in shades of peach, strawberries and watermelon. And when apply those fun fruity colors, the placement of the colors should be on the front apples of the cheeks instead of blending outward and upward.
The above are just some general ideas of Korean styled makeup. No two faces are the same. There is absolutely no hard rules when in come to creating the look. As one of leading Asian bridal makeup & makeup teams in Portland and Vancouver WA area, we ensure we work closely with each of our clients to create the looks that fit them the best on their very special day.