2022 Wedding Makeup & Hair Trends: Will Sleek Wedding Hair and Classic Natural Makeup Make Its Comeback in 2022?
October 12, 2021
By Anny Chow & Andy Tseng
'Emily in Paris' star Lily Collins's magical wedding on September 2021 at Colorado's Dunton Hot Springs has caught our eyes. All the details in her wedding hair have elevated wedding hairstyle to the next level. We believe her impeccable look has set new trends for wedding makeup and hairstyle in 2022.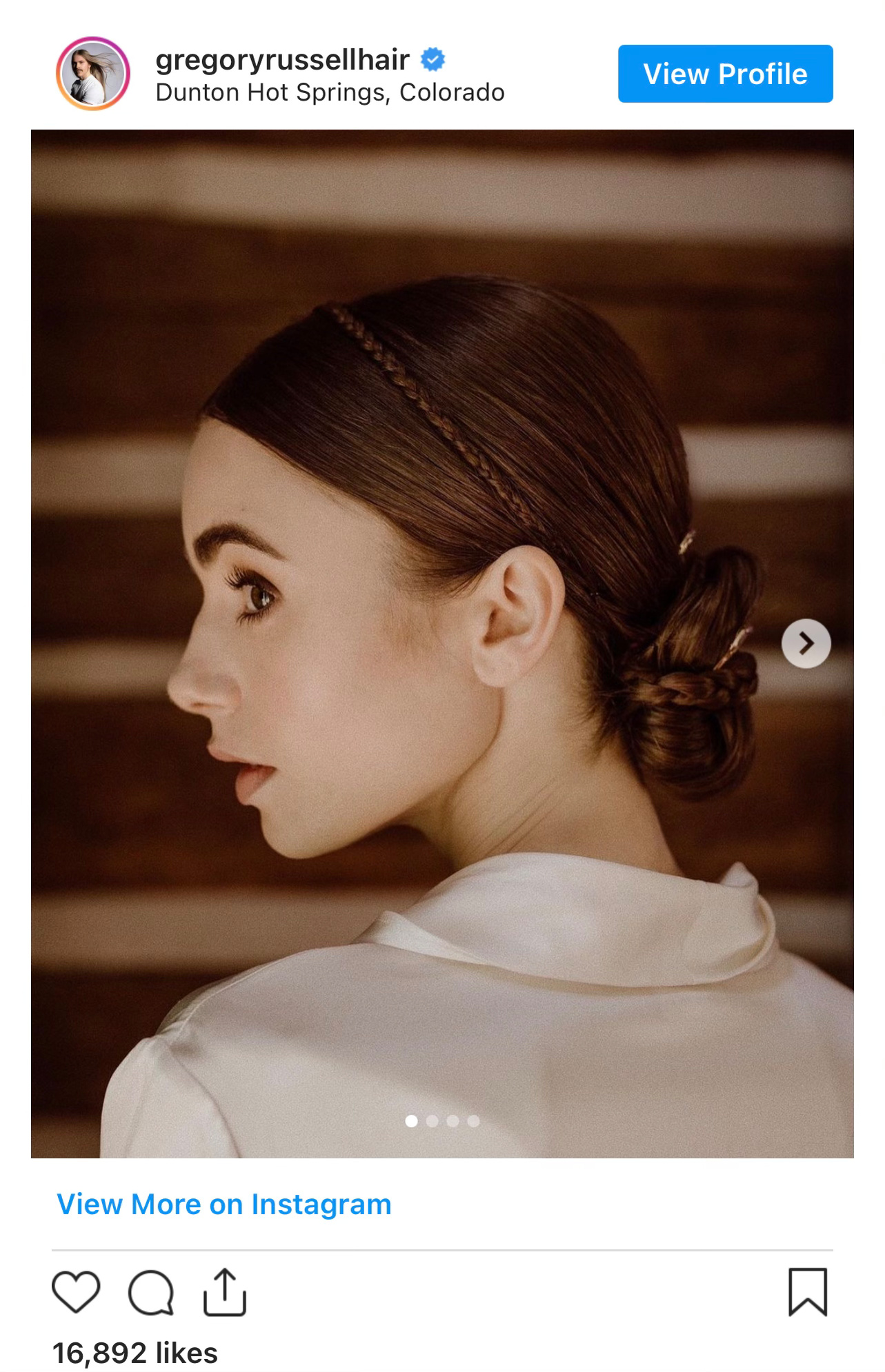 Gregory Russell, Collins's long time hair stylist, created a sleek and shinny wedding hair look. At the first glance, what it seems to be a middle parted low chignon, actually has a few intricate details added to it. A thin mini-braid running ear-to-ear like a headband over Collins's sleek and shinny hair.

As for the chignon itself, the braid continued into the chignon and was twisted to incorporate additinal details, including two beautiful hair pins and a touch of gold accent, to visually bring the whole look together.
In 2021, we had lot of requests on boho natural wavy texture, messy or undone chignon. Clean and polished hairstyle was not a commonly request style. In 2012, peek-a-boo highlights and feather were in trend. Could a more polished look with intricate details makes a comeback for the 2022 wedding season? Could mini-braid also make comeback? The mini-braid is not just limited to the headband look. It can be incorporated in many different styles. With the basic understand of the trend, it can be incorporated into half-up and half-down look or even in the wavy style.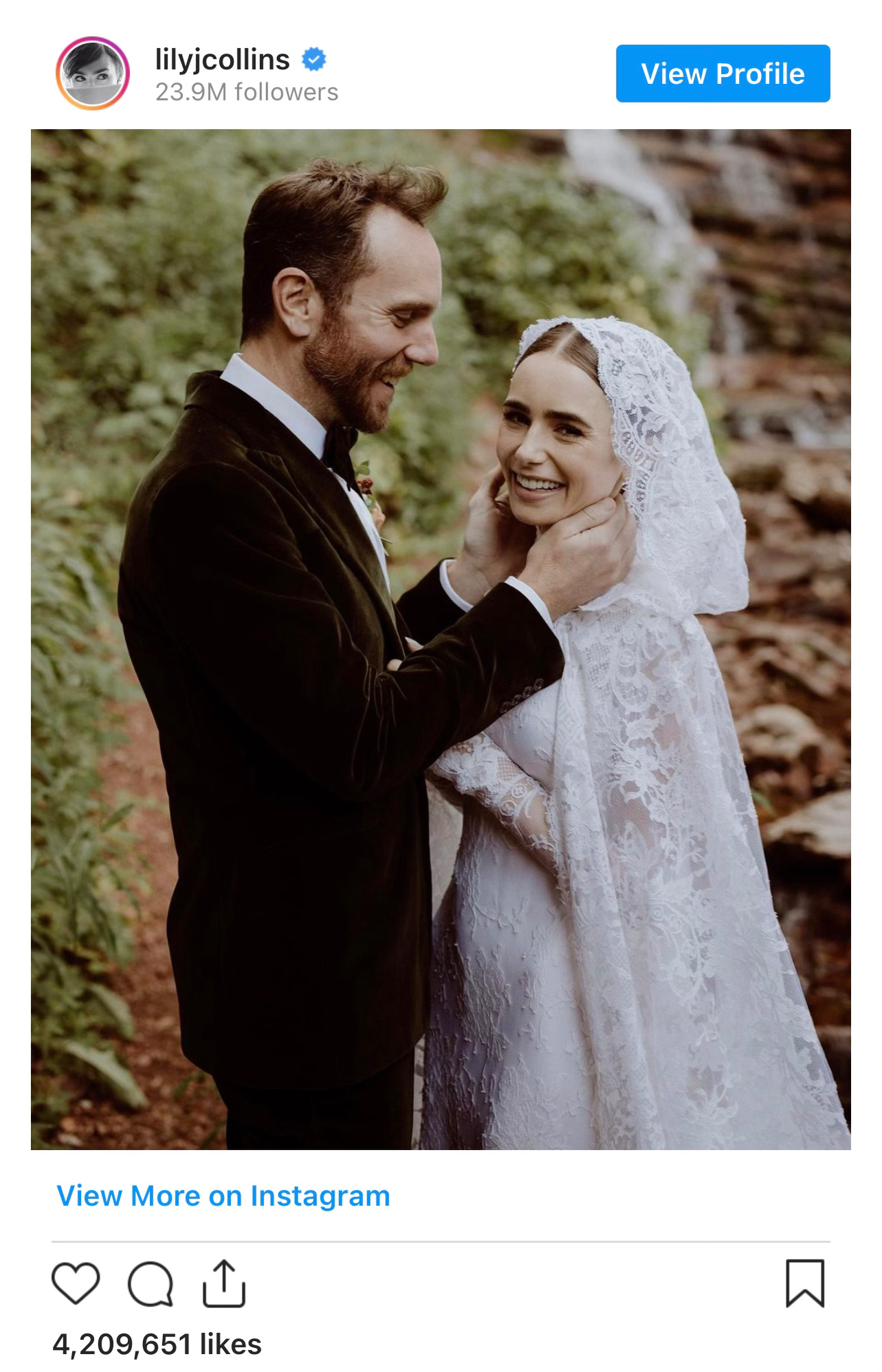 As for Collins's wedding makeup look, celebrity makeup artist Fiona Stiles created a classic and natural look for her. Soft matte skin, bold and sculpted brows, neutral eyes and an understated lips. This is such a refreshing take on wedding makeup especially after seeing many over the top highlight trend and bold glamorous looks on social media.

We believe the elegant sleek or smooth texture and natural makeup look will be popular in the 2022 wedding season among brides who want a classic look with some intricate elements, whether is with the mini-braids, or more intricate hair accessories.