Wedding Elopement, at Cape Kiwanda Beach, with Anna and Nick.
Photography by kayla Sprint
Makeup by Anny Chow

Hair by Andy Tseng.

Knowing that the wedding venue would be on the coast with questionable weather, there were certain factors to consider during our consultation to ensure proper execution of the bridal hair style.
When the bride pulled out a reference photo for the hairstyle she was wanting, I was happy to see it was a photo of a bride I had worked with in the past and one of my favorite hairstyles to do. It's not just an ordinary updo, but rather one where each section of hair is intentionally placed and well secured while still creating a soft romantic look. I was pleased knowing this hairstyle would be perfect for her wedding day. It would complement her dress and accessories proving her with the overall look she desired, while lasting throughout the day and night.
For outdoor weddings, when you don't have control over the weather and elements, choosing this style of updo will guarantee optimal results and longevity.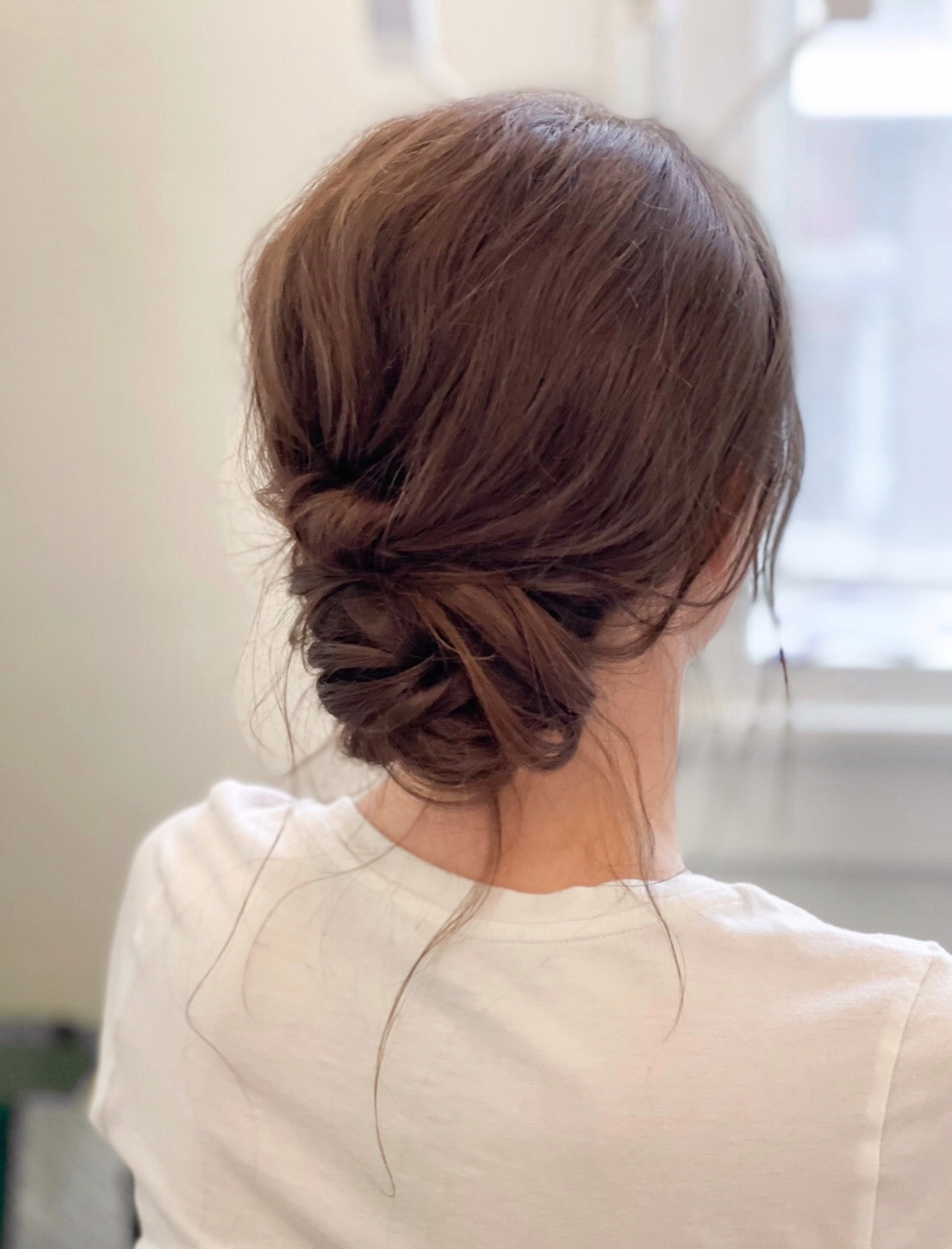 Products plays important role for the textured, airy look. I spray the hair with Texturiza : texturizing spray for the extra you by Unite Hair, it helps to giving the desire look also absorb the humanity and giving the hair fresh look at the same time.